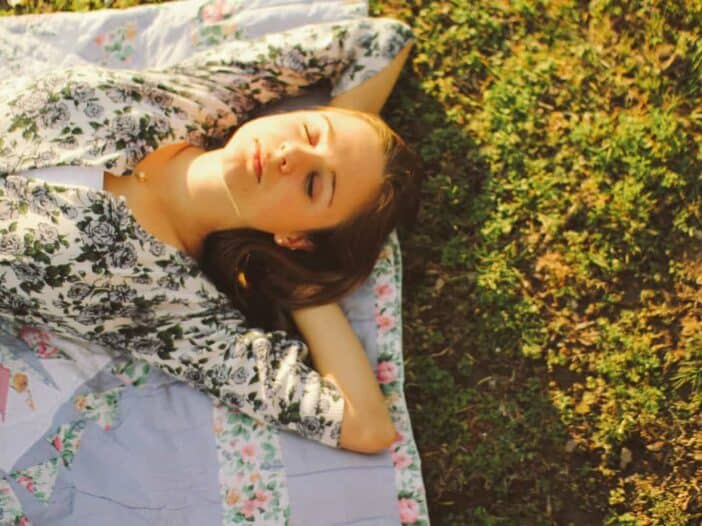 We'd Be Honored if You Shared This With Your Crowd!
Discover God's example for rest in Genesis 2:2
Unlock the rewards of taking a pause from work
Learn how to embrace the gift of rest and recharge for the journey ahead. Read on to find out more!
Are you a faithful Christian worker looking to improve your public witness for Christ through your presence in the community without compromising your core values or having to work with people that don't have a good cultural fit on your team? If so, this blog post is for you! Keep reading to learn from God's example in Genesis 2:2 and how you can use it to recharge, reflect, and reconnect with God, your family, and your community. Taking the time to pause and rest will not only help you take care of yourself, but will also make you a better version of yourself for those around you. So, don't deny yourself the gift of rest; read on to learn how to use it to your advantage!
We were made for work. But, we weren't made to only work. It's easy to fall into the trap of thinking that our value and worth is solely determined by the amount of tasks we complete in a day. I can relate to this mindset all too well. I find myself constantly pushing to put in more time and effort in order to check things off my never-ending to do list. However, I've come to realize that the length of my list is often my own fault. I say "yes" to way too many things, often overcommitting myself and neglecting the importance of rest.
Balancing work and rest is a challenge that many of us face. We live in a society that glorifies productivity and busyness, often neglecting the significance of taking a pause. In Genesis 2:2, God sets an example for us to follow. In examining the original language for the word "rest" used in this passage, I discovered that it is only used 6 times with this Hebrew root. Each time it is used, it is used as a punctuation of completed work. The term rest only comes from and is connected to completed work. It signifies that the work continues until it is complete, and only then do we rest.
In Genesis 2:2, we get an example from God that gives us confidence and permission to pause after we have completed our work. It underscores the importance of a planned, and reverently observed Sabbath. On the seventh day, our work from the previous week is completed and we are called to rest. This rest allows us to recharge, reflect, and be engaged within our community and family. If you have found yourself burnt out, know that God's example provides you with an opportunity to rejuvenate.
It is crucial to understand that if we don't make changes and prioritize rest, we will rob ourselves of the amazing gifts that God's example provides. We have permission to rest. We need to seize this opportunity and recharge regularly. By doing so, we not only take care of ourselves, but we also become better versions of ourselves for those around us. Your soul will thank you, the people in your life will thank you, and your family and friends will be blessed to know you on a deeper level.
As faithful Christian workers, we must remember the importance of rest in order to live our best lives. God's example provides us with the confidence and permission to pause and recharge after we have completed our work. Taking the time to rest allows us to appreciate our efforts and be a better version of ourselves for those around us. Don't neglect the power of rest any longer. Take action now and give yourself permission to rest - your soul and those around you will thank you!
Are you a faithful Christian worker struggling to balance work and rest? Discover the importance of rest and learn how to prioritize it with God's example in Genesis 2:2. Visit https://businessintegritymatters.com/christian-business-owner-cheat-sheet to access your free cheat sheet and learn how to use your work to share the Gospel with your customers or clients and co-workers.

Unleash the Power of God's Blessings in Your Business with Bradley Waldrop – A True Authority in Business Integrity Matters
As a founding board member of Jacob's House and The Joseph Initiative, a steering committee member for University of California, Riverside's A.Gary Anderson Graduate School of Management, and the winner of the fastest growing small business inside a leading international professional services business, I have the knowledge and experience to help you navigate the challenges of business integrity matters. My role as an author, small group study leader, change agent, and non-profit board member, along with my past experience as a men's ministry director and successful business leader, uniquely qualifies me to help Christian business owners honor and glorify God in their businesses.
It's time to take your business to the next level by aligning your goals with God's blessings and honoring Him through your business practices. I will inspire you to tap into the power of God's blessings and provide you with practical strategies to integrate faith-based principles into your business operations. Together, we can make a positive impact in the business world while honoring God in all that we do.
Join me on social media to stay connected and be part of the community of Christian business owners committed to operating with integrity and honoring God in their businesses. Together, we can make a difference and inspire others to follow in our footsteps.
We'd Be Honored if You Shared This With Your Crowd!