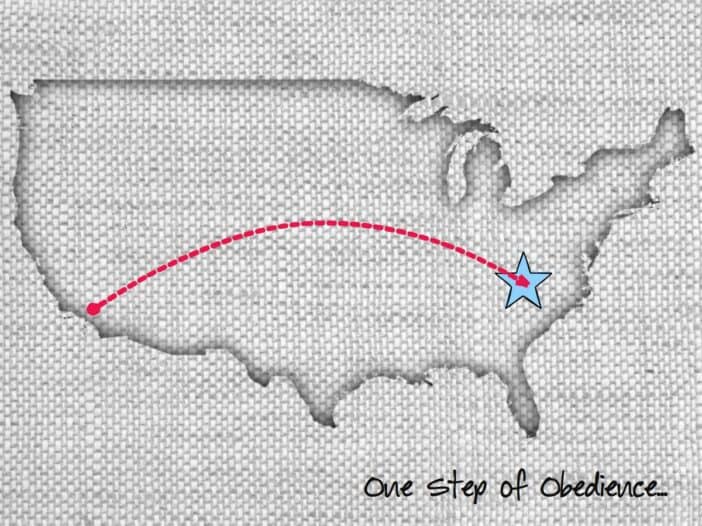 How is all started...
I was fed up with the status quo. I was tired of living out my faith only at home and on the weekends, while spending the majority of my time at work disconnected from God. It was during the vibrant Spring of 2011 in Southern California when my wife came to me with a declaration that shook me to my core - God was trying to move us. However, being the obedient husband that I was, I simply went back to work, dismissing her words.
Over the previous year, life had taken an unexpected turn. I encountered a sharp and agonizing pain down my left arm, just before a stressful contract negotiation. Little did I know at the time, it was a warning sign from above. Then, to add to my anguish, shingles spread from the right side of my head to my optic nerve, resulting in partial vision loss in my right eye. Physical ailments aside, the relationships at work had deteriorated, causing my wife to quit her job at our local church due to mistreatment. It became increasingly clear that God was chasing us down, relentlessly trying to get our attention.
After three long months, I came back to my wife, treading lightly and awkwardly confessed that I had finally heard her. But, I still didn't truly grasp what she meant by saying that God was trying to move us. We were at a crossroads, and I knew we needed clarity.
In a humble attempt to seek the guidance of the Holy Spirit, I suggested that we pray separately for one month. I wanted us to truly hear from God rather than trying to convince each other of our own desires. After that month passed, we reconvened and shared our revelations. To our astonishment, it became abundantly clear that God was calling us to move across the country to the east coast. We were to leave behind everything we knew - our jobs, friends, and family network - and start from scratch.
With courageous faith, we sold or gave away all that didn't fit into two pods and embarked on a life-altering journey. We even had to short-sell our beloved home, letting go of everything material that tied us down. We squeezed our children into our trusty SUV, their laughter filling the vehicle, and headed towards the unknown.
Those early years on the east coast were filled with uncertainty and struggle. I searched for my footing, attempting to find my purpose in the midst of upheaval. During this transitional period, I began writing a book on biblical leadership principles. It was during this research phase that I encountered a new friend, who eventually asked me to be a guest on his radio show. However, as the saying goes, "man proposes, God disposes." The opportunity fell through.
Yet, in the midst of disappointment, God worked in mysterious ways. Instead of appearing on that radio show, He provided me with an incredible outline on how the Bible guides us in using our businesses as a witness for Christ. That outline blossomed into a Christian business radio show, one that reached individuals in an astounding 43 countries. God's hand was evident, guiding our path towards making a Kingdom difference through the world of business.
With the radio show gaining momentum, the content naturally transformed into a book titled "Business Integrity Matters." The local business community, intrigued by this unique approach, leaned in and joined our cause. Businesses began shifting from being driven by self-interest to becoming active witnesses for God's grace, mercy, and love. Witnessing these transformations firsthand, we were in awe of how God worked in astonishing ways in the lives of these fellow entrepreneurs.
The lesson I learned throughout this incredible journey was to trust in God's provision, no matter the cost. When He calls you to action, it is for His glory, not yours. Though the road may be daunting and sacrifices may be required, you will witness His amazing work both in your own life and the lives of those you touch. So, as Christian entrepreneurs, let us embrace the opportunity to let our businesses be a beacon of light, reflecting God's love into the world.
Now, it's your turn...
Prioritize your faith in all areas of your life: Make a commitment to integrate your faith into every aspect of your life, including your work. Don't compartmentalize your faith to just your personal life, but strive to live out your faith in your business practices and relationships.
Listen to the prompting of the Holy Spirit: Pay attention to the signs and messages from God, whether they come through your own intuition, the words of others, or various circumstances. Be open and receptive to the leading and guidance of the Holy Spirit, even if it requires stepping out of your comfort zone or making significant changes.
Seek moral clarity and guidance through prayer: Take the time to seek God's will and guidance through prayer. Set aside dedicated time to pray alone and with your spouse or trusted individuals, seeking clarity on the decisions you need to make in your business and personal life. Allow the Holy Spirit to speak to you and provide the direction you need.
Embrace change and uncertainty: Recognize that God may call you to make significant changes or take risks in your entrepreneurial journey. Be brave and willing to embrace change, even if it means leaving behind what you are familiar with or stepping into the unknown. Trust in God's provision and have faith that He will guide and sustain you through the process.
Use your business as a platform to reflect God's love: Embrace the opportunity to use your business as a platform for sharing God's love and making a positive impact. Integrate biblical principles and values into your business practices, treating your employees, customers, suppliers, and competitors with fairness, integrity, and compassion. Let your business be a shining example of God's grace and love in the world of entrepreneurship.
Want to leave a legacy of faith-filled business practices without sacrificing success? You can make a difference without beating people over the head with the Bible or being sued for discrimination. Get involved in our "Faith in Action, Business with Purpose" mastermind and learn how to navigate the challenges of Christian leadership. Secure your spot now: [URL]