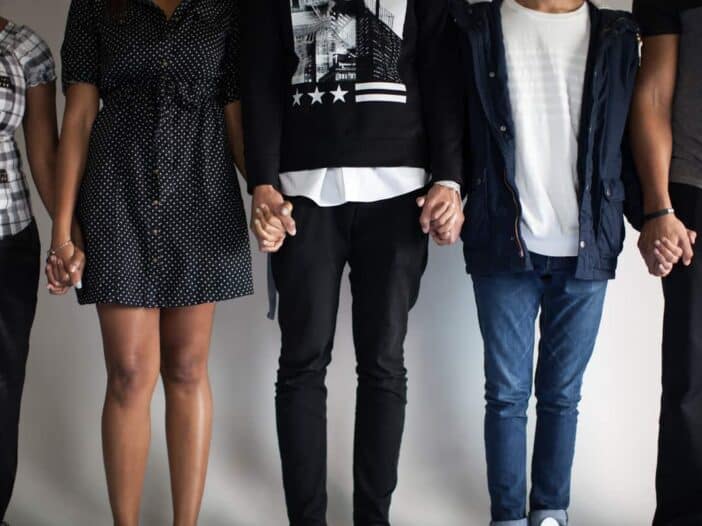 We'd Be Honored if You Shared This With Your Crowd!
Discover the power of unity and shared experiences to create lasting bonds in relationships
Explore the Biblical example of Israel and how they faced adversity with resilience
Learn how to boldly and unwaveringly embrace Christian core principles for your business to make a lasting impact
If you're a Christian business owner looking to improve your public witness for Christ without compromising your faith, then this blogpost is essential reading for you. The example of the Israelites in Exodus, and the power of shared experiences to create strong bonds, serve as a reminder that by standing firm in your faith, you will create an impact that will last for generations. Keep reading to learn how you can stay true to your values while also creating a positive presence in your community.
As I reflect on the closest relationships in my life, I notice a common thread that binds us together. It is a sense of camaraderie and unity, as if we have all been through the same battles, fighting side by side against a common adversary. This shared experience creates a profound strength within our group, one that cannot be easily broken.
Perhaps you can relate to this concept of "trauma bonding" when you examine your own closest relationships. Think about those individuals who have been there for you during challenging times, offering comfort and support in moments of tragedy or encouragement during life's trials. These experiences have forged a deep bond, strengthening the ties that hold you together.
In the book of Exodus, we find a remarkable illustration of this phenomenon within the story of Israel. Despite their afflictions and hardships, the Israelites grew stronger as a community. Their shared struggle against their captors created a sense of unity and resilience that propelled them forward. They recognized that adversity had the power to forge unbreakable bonds.
Now, as you embark on a journey to transform your business by incorporating Christian core principles, you may encounter opposition from those who do not share your values. However, take comfort in the knowledge that those customers and employees who stand alongside you, fighting the same battles, will remain steadfastly loyal.
Failure to uphold your core values will result in weak ties within your organization. Customer loyalty will waver, and employee commitment will dwindle. However, if you boldly and unwaveringly embrace your principles, standing firm against the falsehoods propagated by the secular world, you will make a significant impact in the lives touched by your business.
The strength that wells up within a tight-knit group when they share core values and focus on fighting the same enemy is undeniable. By embracing this unity and harnessing the power of shared experiences, we can create a lasting impact on both our personal and professional lives. So, let us remember the power of unity and fight against the forces that seek to weaken our resolve.
Christian business owners can draw inspiration from the story of the Israelites as they strive to incorporate Christian core principles in their business. By standing firm in their values, they can create a strong community of customers and employees who are united in fighting against the falsehoods of the secular world. This shared experience will forge an unbreakable bond, one that will remain steadfastly loyal in the face of opposition. Take action now to create a lasting impact on the lives touched by your business – you won't regret it.
Are you a Christian business owner looking to make a lasting impact in the lives touched by your business? Follow the link to discover the power of unifying your core values and harnessing the strength of shared experiences! https://businessintegritymatters.com/christian-business-owner-cheat-sheet

Unleash the Power of God's Blessings in Your Business with Bradley Waldrop – A True Authority in Business Integrity Matters
As a founding board member of Jacob's House and The Joseph Initiative, a steering committee member for University of California, Riverside's A.Gary Anderson Graduate School of Management, and the winner of the fastest growing small business inside a leading international professional services business, I have the knowledge and experience to help you navigate the challenges of business integrity matters. My role as an author, small group study leader, change agent, and non-profit board member, along with my past experience as a men's ministry director and successful business leader, uniquely qualifies me to help Christian business owners honor and glorify God in their businesses.
It's time to take your business to the next level by aligning your goals with God's blessings and honoring Him through your business practices. I will inspire you to tap into the power of God's blessings and provide you with practical strategies to integrate faith-based principles into your business operations. Together, we can make a positive impact in the business world while honoring God in all that we do.
Join me on social media to stay connected and be part of the community of Christian business owners committed to operating with integrity and honoring God in their businesses. Together, we can make a difference and inspire others to follow in our footsteps.
We'd Be Honored if You Shared This With Your Crowd!