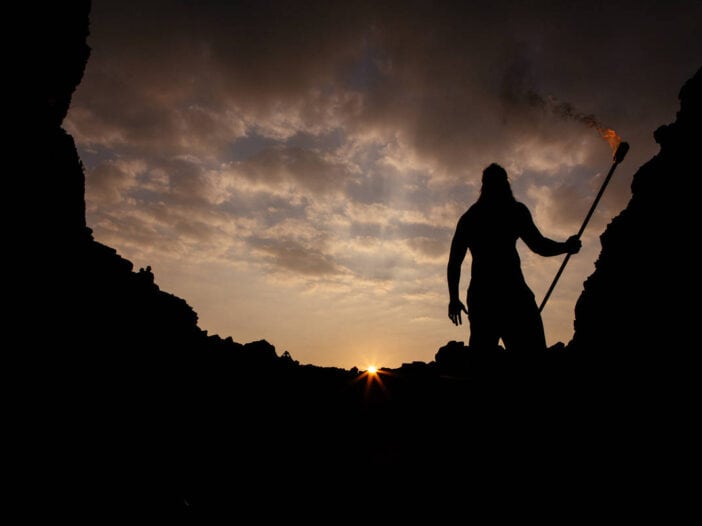 We'd Be Honored if You Shared This With Your Crowd!
Discover the power of living out your faith in the workplace
Unlock the potential of your professional life to make disciples of all nations
Uncover the unique opportunity to showcase the love and hope found in Christ - read on for the whole story!
And Jesus came up and spoke to them, saying, "All authority has been given to Me in heaven and on earth.
19 "Go therefore and make disciples of all the nations, baptizing them in the name of the Father and the Son and the Holy Spirit,
20 teaching them to observe all that I commanded you; and lo, I am with you always, even to the end of the age."

New American Standard Bible: 1995 update (Mt 28:18–20). (1995). The Lockman Foundation.
If you're a Christian business owner seeking to improve your public witness for Christ through your business's presence in the community without coming across as a bible-thumping zealot, then this article is for you! It explores how you can use your workplace to make disciples of all nations and how to embrace the significance of your role as a torchbearer of Christ's love and truth. As you read, you'll discover how you can use your unique gifts and qualities to bring the good news of the gospel to your colleagues. Don't miss out on this chance to further the cause of Christ through your work -- keep reading to learn how you can make a real difference in your workplace for His glory!
Most of us spend the majority of our waking hours at work. From Monday to Friday, we immerse ourselves in the hustle and bustle of our professional lives, contributing our skills and expertise to the success of our organizations. But amidst the rush and demands of the workplace, we often forget the significance of our role as ambassadors of Christ. We overlook the Great Commission He entrusted to us in Matthew 28:19, leaving us wondering how we can truly fulfill our duty to "go" and make disciples.
Let's take a step back and examine the meaning behind the word "go" in its original context. It simply means to go out, to move from Christ's immediate presence and be among those who have yet to hear the good news. And where better can we find ourselves among them than at work? Our place of employment is a melting pot of diverse individuals, with varying backgrounds, beliefs, and worldviews, eager for connection and searching for something greater in life.
As we pursue our professional endeavors, we have a unique opportunity to make disciples of all nations. We have the chance to expose those who do not know Christ to the transformative power of the gospel. Our work, whether through our actions, attitudes, or words, has the potential to touch the hearts of those around us, leading them to seek a relationship with God.
Take a moment to consider the ways in which you can lean into the Great Commission at work. Can you be the first to embody leadership qualities that prioritize kindness, empathy, and grace? Your example may inspire others to explore the source of your unwavering strength and peace. Can you share your story, weaving the thread of your faith into conversations when appropriate? Your openness and authenticity may plant seeds of curiosity and longing in the hearts of your colleagues.
Remember, you are not alone in this mission. Christ walks beside you, guiding and empowering you to fulfill the purpose He has placed within your heart. In the vast sea of faces at your workplace, who will be the first to notice the light of Christ shining through you? Who will be drawn to your compassion, your unwavering integrity, and your willingness to listen and understand?
So, my friend, let go of any hesitation or fear that may hinder you from sharing your faith at work. Embrace the significance of your role as a torchbearer of Christ's love and truth. Be intentional in your interactions, listening attentively, and responding with grace. You never know how a simple act of kindness, a word of encouragement, or a heartfelt conversation may transform someone's life, drawing them closer to the arms of our loving Savior. The world needs you, and your workplace is the perfect stage to showcase the love and hope found in Christ.
As Christian business owners, we have an incredible opportunity to make disciples of all nations and share the transformative power of the gospel with those we work with every day. Through our actions, attitudes, and words, we can touch the hearts of our colleagues and lead them to seek a relationship with God. The Great Commission is not something we can only fulfill outside of work - each of us has the unique ability to go out and make disciples right where we are. Let go of any fears that may hinder you and embrace your role as a torchbearer of Christ's love and truth - you never know how your simple acts of kindness, words of encouragement, and heartfelt conversations may change someone's life. Take action now to share your faith and discover the amazing power of Jesus at work!
Do you feel called to use your business to share the gospel? Discover the tools and strategies to do so with our free Christian Business Owner cheat sheet. Head over to https://businessintegritymatters.com/christian-business-owner-cheat-sheet and get your cheat sheet today!

Unleash the Power of God's Blessings in Your Business with Bradley Waldrop – A True Authority in Business Integrity Matters
As a founding board member of Jacob's House and The Joseph Initiative, a steering committee member for University of California, Riverside's A.Gary Anderson Graduate School of Management, and the winner of the fastest growing small business inside a leading international professional services business, I have the knowledge and experience to help you navigate the challenges of business integrity matters. My role as an author, small group study leader, change agent, and non-profit board member, along with my past experience as a men's ministry director and successful business leader, uniquely qualifies me to help Christian business owners honor and glorify God in their businesses.
It's time to take your business to the next level by aligning your goals with God's blessings and honoring Him through your business practices. I will inspire you to tap into the power of God's blessings and provide you with practical strategies to integrate faith-based principles into your business operations. Together, we can make a positive impact in the business world while honoring God in all that we do.
Join me on social media to stay connected and be part of the community of Christian business owners committed to operating with integrity and honoring God in their businesses. Together, we can make a difference and inspire others to follow in our footsteps.
We'd Be Honored if You Shared This With Your Crowd!