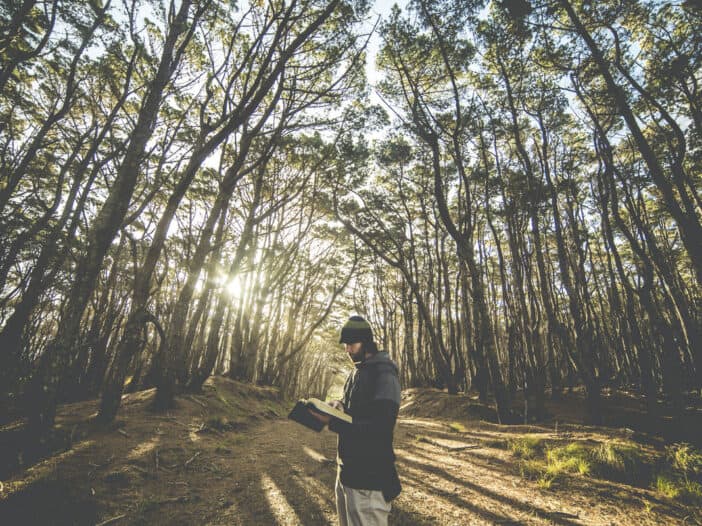 We'd Be Honored if You Shared This With Your Crowd!
Discover the power and example of Enoch and Noah and how they can influence your workplace
Learn how to shift your perspective to align your life with God's will
Explore the potential transformation that can occur when you walk with God for a year - Read on to learn more!
Enoch walked with God

These are the records of the generations of Noah. Noah was a righteous man, blameless in his time; Noah walked with God.

Genesis 5:24, 6:9
Are you a Christian business owner wanting to improve your public witness for Christ through your business's presence in the community without losing your shorts or turning your business into a non-profit enterprise? Then keep reading to learn how Enoch and Noah's unwavering commitment to God's will can inspire and empower you to make an eternal impact in your workplace. Find out how walking with God can equip you with the necessary tools and perspective to make a lasting difference in your community.
Walking with the Lord is not an easy task. It requires a complete shift in perspective, turning away from the values and beliefs of the secular world and embracing God's way. Enoch, though his lifespan was shorter compared to others in Genesis, serves as a powerful example of unwavering devotion to God's will. His commitment and faithfulness were not in vain, as he was taken by God and spared from experiencing death.
Noah, son of Lamech, was chosen by God for a specific purpose. Despite being a simple farmer, his humility and obedience to God's commands were invaluable. In a world where others may have doubted or ridiculed him, Noah remained faithful to his calling and played a crucial role in preserving humanity during the flood. His unwavering trust in God serves as a remarkable example for us all.
Imagine being recognized by others as someone who walks with God – consistently and faithfully. Imagine the impact such a lifestyle would have in your workplace. Your choices, influenced by humility and faith, could inspire and transform the lives of those around you. Walking with God requires embracing a new worldview, acknowledging the existence of evil, embracing forgiveness, recognizing everyone's propensity to sin, and approaching the rebuke of others from a place of grace.
While walking with God may be challenging, it is not complicated. It starts with a shift in perspective, an understanding that God fervently pursues each individual to have the freedom to choose Him. By changing the way we perceive our work, our colleagues, and the world around us, we have the potential to make an eternal impact. The choice is ours to make, and it starts with making a conscious decision to align our lives with God's will.
Imagine the transformation that could occur in your workplace after a year of walking with God. A heart devoted to the Lord, demonstrated through excellence in work and a genuine love for others, has the power to draw people closer to Christ. Imagine the lives that could be changed, the relationships that could be restored, and the atmosphere of grace and compassion that would permeate your workplace.
So, as you consider what steps to take today, remember the power and example of Enoch and Noah. Embrace the challenge of walking with God, knowing that it may not always be easy but that the rewards far exceed any temporary difficulties. Choose to see your work, your colleagues, and the world through God's eyes, and watch as His transformative power flows through you, leaving an indelible mark on those around you.
Christian business owners have the potential to make an eternal impact by embracing a new worldview, shifting their perspective to align with God's will, and walking with the Lord. Enoch and Noah serve as powerful examples of unwavering devotion and faithfulness, and by following in their footsteps, you can have a transformational impact in your workplace. Choosing to live a life devoted to God will bring greater rewards than any temporary difficulties, so start now and make the conscious decision to walk with God.
Take your faith to the next level and discover How to Use Your Business to Share the Gospel with Your Customers or Clients and Employees. Get your free cheat sheet today and revolutionize the way you do business at https://businessintegritymatters.com/christian-business-owner-cheat-sheet!

Unleash the Power of God's Blessings in Your Business with Bradley Waldrop – A True Authority in Business Integrity Matters
As a founding board member of Jacob's House and The Joseph Initiative, a steering committee member for University of California, Riverside's A.Gary Anderson Graduate School of Management, and the winner of the fastest growing small business inside a leading international professional services business, I have the knowledge and experience to help you navigate the challenges of business integrity matters. My role as an author, small group study leader, change agent, and non-profit board member, along with my past experience as a men's ministry director and successful business leader, uniquely qualifies me to help Christian business owners honor and glorify God in their businesses.
It's time to take your business to the next level by aligning your goals with God's blessings and honoring Him through your business practices. I will inspire you to tap into the power of God's blessings and provide you with practical strategies to integrate faith-based principles into your business operations. Together, we can make a positive impact in the business world while honoring God in all that we do.
Join me on social media to stay connected and be part of the community of Christian business owners committed to operating with integrity and honoring God in their businesses. Together, we can make a difference and inspire others to follow in our footsteps.
We'd Be Honored if You Shared This With Your Crowd!