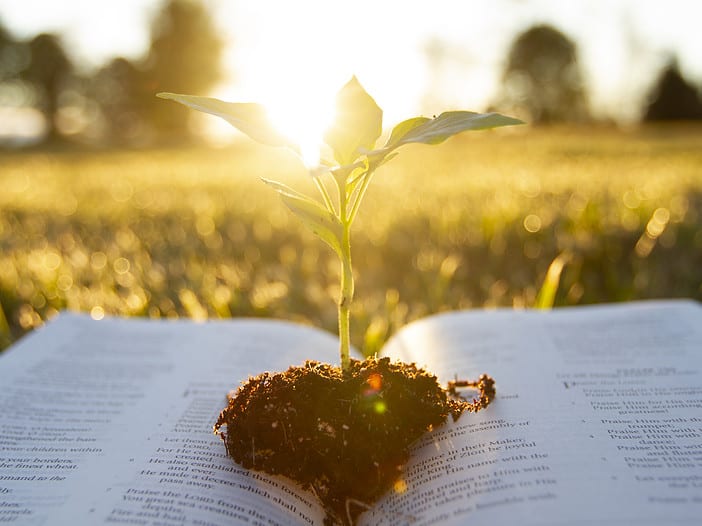 We'd Be Honored if You Shared This With Your Crowd!
Uncover the intricate details of Genesis 2:5 and discover how to apply it to business!
Learn how to cultivate a growth-oriented culture, nurture talent, embrace diversity, prioritize sustainability, and collaborate with other businesses.
Read on for practical ideas on how to apply these principles to your business and gain insight into creating a highly profitable venture without sacrificing values.
Are you a Christian business owner looking to create a healthy and highly profitable business without alienating your customers or making your employees uncomfortable? Then keep reading! This article dives into the intricacies of Genesis 2:5 and how it can be applied to business, providing practical ideas on how to foster growth, nurture talent, and ensure sustainability. It's an extraordinary endeavor that will help you build a thriving organization that is in alignment with God's word and resonates with conscious consumers. So keep reading to explore how you can bring the principles of Genesis 2:5 to your business!
When I delved into Genesis 2:5, I couldn't help but marvel at the intricate details it revealed. This passage acts as a sub-text, providing further insights into the creation of vegetation described in Genesis 1:11. It paints a picture of the germination and growth process, showcasing the miraculous journey from seed to plant. Imagine witnessing the garden come to life before your very eyes! It's no wonder we're captivated by the magic of planting and watching things flourish. It's a part of our nature, ingrained within us.
Bringing God's word in Genesis 2:5 into the realm of business is an extraordinary endeavor. If we are made in the image of our Father, then it follows that we too should aspire to plant seeds and nurture their growth. In the context of business, this takes on a profound meaning. Just like a plant, if a business fails to grow, it withers away. If we, as individuals, don't foster personal growth, we become stagnant. And if those around us don't evolve, they lose their value.
As we navigate the complexities of the business world, we can draw inspiration from God's act of creation. This list aims to provide practical ideas on how Christian business owners can apply the principles of Genesis 2:5 to their ventures, fostering growth, nurturing talent, and ensuring sustainability. Following these concepts, we can create an environment that flourishes, leaving a lasting positive impact on our world.
Firstly, let's strive to cultivate a growth-oriented culture within our organizations. Just as God prioritized the growth of the garden, we should emphasize continuous learning and development among our employees. Training programs, mentoring, and providing opportunities for personal and professional growth can help foster a mindset of continuous improvement.
Secondly, let's invest in nurturing talent, just as God meticulously tended to His garden. This means implementing robust recruitment processes, establishing performance management systems, and offering resources and support to help employees reach their full potential. By doing so, we ensure that our businesses thrive and flourish.
Furthermore, let's embrace diversity and inclusivity within our organizations. God's garden was a tapestry of various plants, each with its unique traits. Similarly, by cultivating a diverse and inclusive environment, we can tap into a wealth of perspectives, experiences, and ideas. This will ignite creativity, innovation, and enable us to find unique solutions to challenges.
In addition, let's prioritize sustainability and environmental consciousness, akin to the sustainable ecosystem God created in His garden. By implementing sustainable practices, reducing waste, and valuing the environment, we not only contribute positively to the planet but also resonate with the growing number of conscious consumers who value ethical business practices.
Lastly, let's collaborate and support other businesses, just as God's garden was part of a larger interconnected world. By forming partnerships, especially with smaller or local businesses, we create a thriving community that fosters shared prosperity. Collaboration strengthens resilience and bolsters the foundation upon which all businesses can grow..
Inspired by the creation story in Genesis 2:5, Christian business owners can apply the principles of growth, nurturing talent, embracing diversity, prioritizing sustainability, and collaboration to their ventures to ensure success. This list of practical ideas can help them create a thriving ecosystem and foster their business' growth. Taking action now equips Christian business owners with the tools they need to feel confident in their business, while also allowing them to make a positive contribution to the world. Now is the time to show your faith in action and create a flourishing business.
Plant your business for success! Unlock the secrets of Genesis 2:5 and learn how to use your business to share the Gospel with your customers, clients, and employees. Visit businessintegritymatters.com/christian-business-owner-cheat-sheet to get your free cheat sheet and see how to make your business thrive!

Unleash the Power of God's Blessings in Your Business with Bradley Waldrop – A True Authority in Business Integrity Matters
As a founding board member of Jacob's House and The Joseph Initiative, a steering committee member for University of California, Riverside's A.Gary Anderson Graduate School of Management, and the winner of the fastest growing small business inside a leading international professional services business, I have the knowledge and experience to help you navigate the challenges of business integrity matters. My role as an author, small group study leader, change agent, and non-profit board member, along with my past experience as a men's ministry director and successful business leader, uniquely qualifies me to help Christian business owners honor and glorify God in their businesses.
It's time to take your business to the next level by aligning your goals with God's blessings and honoring Him through your business practices. I will inspire you to tap into the power of God's blessings and provide you with practical strategies to integrate faith-based principles into your business operations. Together, we can make a positive impact in the business world while honoring God in all that we do.
Join me on social media to stay connected and be part of the community of Christian business owners committed to operating with integrity and honoring God in their businesses. Together, we can make a difference and inspire others to follow in our footsteps.
We'd Be Honored if You Shared This With Your Crowd!