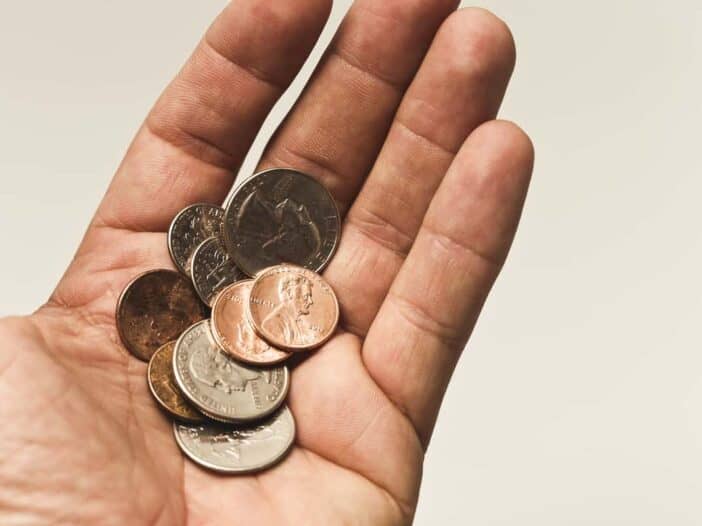 We'd Be Honored if You Shared This With Your Crowd!
Discover the example set in Genesis 29:15 and how to apply it to your business
Understand the importance of paying family members fairly and the impact it can have on relationships
Learn how to prioritize fairness in your business and inspire others to do the same.
Read on for the whole story!
Are you a Christian business owner who wants to be a better public witness for Christ without compromising your core values or having to hire people that don't have a good cultural fit in your organization? If so, this blogpost is for you! With personal experience and Biblical wisdom, it explores the importance of paying family members fairly and treating them as valuable assets. Don't miss out on this opportunity to learn how to make your business a reflection of God's will. Keep reading to find out how to prioritize fairness and show gratitude in your business.
Have you ever been tempted to employ your family for free or pay them less than industry norms? As someone who grew up working in my family's business, I understand the struggles and challenges that can arise when working for family. However, it is essential for Christian business owners to be fair with their wages when employing family members. In this article, we will explore the example set in Genesis 29:15 and discuss the importance of heeding this wisdom and treating our family members as valuable assets rather than commodities.
Growing up behind the counter and cash register of my family's retail store, I received only a small allowance as my wage. Looking back, it was evident that this was not fair compensation for the work I was doing. As my family expanded into a service business, I found myself working for free during the holiday rush, sacrificing long hours without any monetary reward. While I don't resent my family for asking me to work, I can understand the destructive nature of having family members work for inadequate compensation.
Reflecting on your own experiences, have you ever been asked to do your family a "favor" and provide free or below market rate labor? How did that make you feel? As Christians, it is vital to examine how our actions align with our values. In Genesis 29:15, we find a powerful lesson on the importance of fair wages for family members. Just as Laban agreed to pay Jacob for his labor, we too must ensure that our family members are compensated fairly.
If our business cannot support paying real wages for real work, it might be necessary to reevaluate our business model. Charging more for our services and products or finding areas where we can cut back may be necessary steps to ensure fair compensation for our family members. It is crucial to acknowledge that our teams are not just mere widgets but valuable assets to be cherished and not taken for granted.
If you have ever been tempted to skimp on pay for your family, I strongly urge you to change your ways. Not only will this protect your reputation and preserve your family relationships, but it will also reflect the core values you proclaim to be important. By treating our family members with gratitude and fairness, we set an incredible example for others to follow. The impact of our actions will undoubtedly be felt by those around us, and when questioned about our motivations, we can proudly say that this is the way God has shown us to operate, just as exemplified in Genesis 29:15.
As Christian business owners, it's our moral responsibility to pay our family members fairly. By heeding the wisdom in Genesis 29:15, we can set an example of fairness and gratitude, protect our reputation, and preserve our family relationships. Taking action on this now will not only benefit our own families, but inspire those around us to prioritize fairness in their business practices.
Discover how to use your business to share the Gospel with your customers or clients and employees. Download our free cheat sheet now and get the insights you need to start putting your faith into action.

Unleash the Power of God's Blessings in Your Business with Bradley Waldrop – A True Authority in Business Integrity Matters
As a founding board member of Jacob's House and The Joseph Initiative, a steering committee member for University of California, Riverside's A.Gary Anderson Graduate School of Management, and the winner of the fastest growing small business inside a leading international professional services business, I have the knowledge and experience to help you navigate the challenges of business integrity matters. My role as an author, small group study leader, change agent, and non-profit board member, along with my past experience as a men's ministry director and successful business leader, uniquely qualifies me to help Christian business owners honor and glorify God in their businesses.
It's time to take your business to the next level by aligning your goals with God's blessings and honoring Him through your business practices. I will inspire you to tap into the power of God's blessings and provide you with practical strategies to integrate faith-based principles into your business operations. Together, we can make a positive impact in the business world while honoring God in all that we do.
Join me on social media to stay connected and be part of the community of Christian business owners committed to operating with integrity and honoring God in their businesses. Together, we can make a difference and inspire others to follow in our footsteps.
We'd Be Honored if You Shared This With Your Crowd!