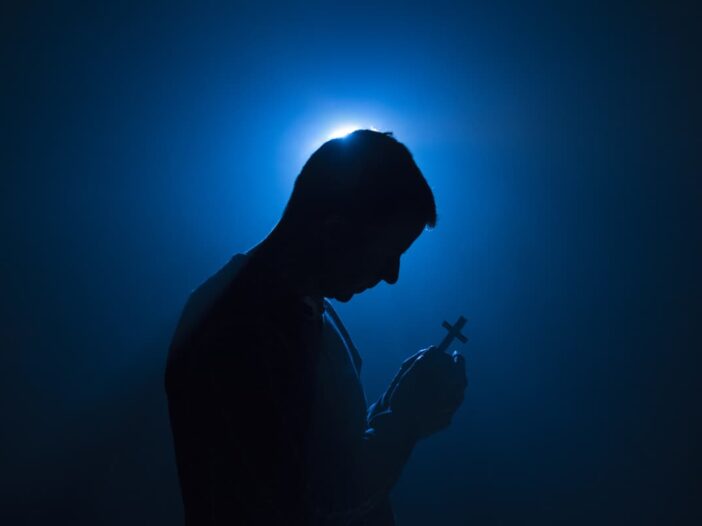 We'd Be Honored if You Shared This With Your Crowd!
Discover how Paul's approach to the church in Corinth can be applied to our business leadership today
Explore the importance of humility, compassion, and fairness when sharing the gospel in the workplace 
Learn how to make a lasting impact on our customers, vendors, and community by demonstrating Christ's love Read on for the full story!
And when I came to you, brethren, I did not come with superiority of speech or of wisdom, proclaiming to you the testimony of God.
For I determined to know nothing among you except Jesus Christ, and Him crucified.
I was with you in weakness and in fear and in much trembling, and my message and my preaching were not in persuasive words of wisdom, but in demonstration of the Spirit and of power, so that your faith would not rest on the wisdom of men, but on the power of God.

New American Standard Bible: 1995 update (1 Co 2:1–5). (1995). The Lockman Foundation.
Are you a Christian business owner who is looking for ways to improve your public witness for Christ through your business' presence in the community without turning off your customers or alienating your employees? If so, this blogpost is for you! Read on to discover practical ways to share the gospel and lead with humility in your workplace. In addition, you'll learn how to have a positive impact on your customers, vendors, employees, and community while still representing the transformative power of Christ's message. Don't miss out on this opportunity for growth and transformation - keep reading!
One of the most important leadership lessons I learned in my early years in the Boy Scouts of America was the power of leading by example. Shouting orders and expecting others to follow is not enough. Unfortunately, I have seen this "do as I say, not as I do" mentality play out in various aspects of life, including my social circles, business leadership, and project teams.
When we approach leadership with an air of superiority and a "holier than thou" attitude, we push people away. We lose their respect and diminish the impact of God's work in our lives. This can dampen the transformative power of the Holy Spirit and make it difficult for others to hear the message of salvation.
But there is a better way! If we turn to 1 Corinthians 2:1-5 and examine Paul's approach with the church members in Corinth, we can see a practical example of how we should interact with those on our team, recruit new staff, and make an impact in our community for Christ. Paul approached others with humility, acknowledging his own shortcomings, failures, and reliance on the Holy Spirit.
It's time to reflect on how we share the gospel in our workplaces. Do we judge others who fall short? Do we act superior because we know Christ? Do we hold double standards that unfairly punish non-believers? If any of these apply to us, it's time for a reassessment.
Instead, we should listen to the Holy Spirit and observe what He can do despite our flaws, not because of them. Imagine the positive impact we could have on our customers, vendors, employees, and community if we approached them with confidence yet humility, compassion, and fairness, and the same grace that Christ extended to us on the cross.
In conclusion, the most effective way to show Christ's love, forgiveness, grace, and mercy is through modest and genuine actions rather than superiority, chastisement, and overt displays of wisdom. By leading with humility and relying on the Holy Spirit, we can make a lasting impact on those around us and truly represent the transformative power of Christ's message.
"Step away from 'do as I say, not as I do' leadership and discover the power of leading with humility and relying on the Holy Spirit. Get our free cheat sheet now and learn more about how to use your business to share the gospel with your customers and employees at https://businessintegritymatters.com/christian-business-owner-cheat-sheet!"

Unleash the Power of God's Blessings in Your Business with Bradley Waldrop – A True Authority in Business Integrity Matters
As a founding board member of Jacob's House and The Joseph Initiative, a steering committee member for University of California, Riverside's A.Gary Anderson Graduate School of Management, and the winner of the fastest growing small business inside a leading international professional services business, I have the knowledge and experience to help you navigate the challenges of business integrity matters. My role as an author, small group study leader, change agent, and non-profit board member, along with my past experience as a men's ministry director and successful business leader, uniquely qualifies me to help Christian business owners honor and glorify God in their businesses.
It's time to take your business to the next level by aligning your goals with God's blessings and honoring Him through your business practices. I will inspire you to tap into the power of God's blessings and provide you with practical strategies to integrate faith-based principles into your business operations. Together, we can make a positive impact in the business world while honoring God in all that we do.
Join me on social media to stay connected and be part of the community of Christian business owners committed to operating with integrity and honoring God in their businesses. Together, we can make a difference and inspire others to follow in our footsteps.
We'd Be Honored if You Shared This With Your Crowd!