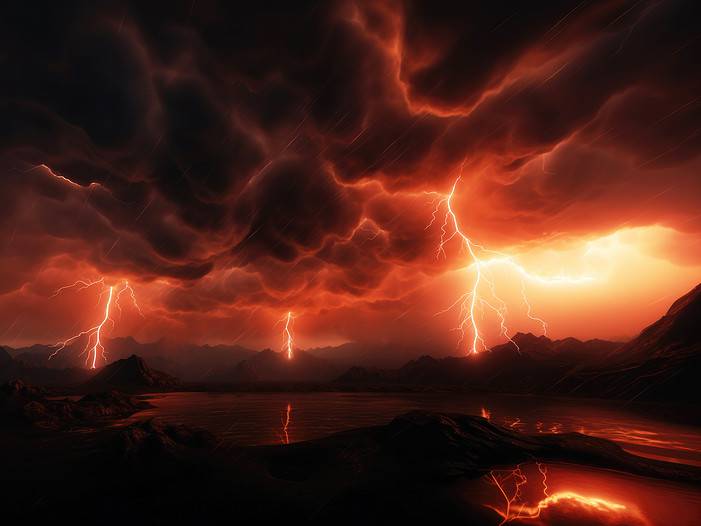 We'd Be Honored if You Shared This With Your Crowd!
Discover the transformative power of making tough decisions to change the culture of your workplace
Find inspiration from the story of Noah and the Ark in Genesis for a model of starting afresh
Learn how to assess, prepare, and prioritize when initiating change for a successful restart
Read on for the whole story and practical insights on restarting your business while preserving its best aspects.
Keep reading to discover practical steps and insightful guidance on how to navigate starting over in your business while preserving the valuable aspects that have brought you success. You don't need to feel overwhelmed by the prospect of change - there is a way forward that honors the past while embracing a new beginning. Let's embark on this journey together and learn how to build something truly remarkable.
In my experience, I've seen the transformative power of making tough decisions to change the culture of a workplace. It's difficult, and it's certainly not comfortable, but sometimes it's necessary for the greater good. When I faced the challenge of addressing a toxic culture within my team, I knew that something needed to be done. The process was hard, but ultimately, it brought about positive change that was clear not only within the team but also in the feedback we received from our clients.
If you've ever found yourself in a similar situation, feeling the weight of needing to make a drastic change, you're not alone. The fear of starting over can paralyze you, but we can find inspiration from the story of Noah and the Ark in the book of Genesis. God's guidance to Noah as he prepared for the flood serves as a model for us when we need to start afresh. The deliberate and strategic preparations made by Noah show the importance of being intentional and thorough when starting change.
As we draw from this example, we can see that starting over involves careful evaluation and preparation. Just as God instructed Noah to build the ark and gather provisions, we too must assess our situation and make the arrangements to ensure a smooth transition. By doing so, we can lay the foundation for a successful restart, even amidst the challenges and uncertainties that lie ahead.
This process also requires us to be discerning about who and what to hold on to, and what to let go of. Prioritizing the elements that are worth preserving is crucial, as we cannot salvage everything. It may be difficult, but it is essential for the health and progress of our businesses, teams, and communities.
In the end, taking responsibility and executing change can cause a transformed and thriving environment. Recognizing the need for change is not enough--we must take action and follow through with it. By doing so, we can envision a brighter future for our businesses, our relationships, and our communities. Let us take the lessons from Genesis, and with reverence, grace, and determination, embrace the opportunity to start over, knowing that it can lead to something truly remarkable.
Take the next step in transforming your business culture by joining the online community at Business Integrity Matters. Visit https://businessintegritymatters.com/membership-signup/ to access resources and support for making tough decisions and initiating positive change.

Unleash the Power of God's Blessings in Your Business with Bradley Waldrop – A True Authority in Business Integrity Matters
As a founding board member of Jacob's House and The Joseph Initiative, a steering committee member for University of California, Riverside's A.Gary Anderson Graduate School of Management, and the winner of the fastest growing small business inside a leading international professional services business, I have the knowledge and experience to help you navigate the challenges of business integrity matters. My role as an author, small group study leader, change agent, and non-profit board member, along with my past experience as a men's ministry director and successful business leader, uniquely qualifies me to help Christian business owners honor and glorify God in their businesses.
It's time to take your business to the next level by aligning your goals with God's blessings and honoring Him through your business practices. I will inspire you to tap into the power of God's blessings and provide you with practical strategies to integrate faith-based principles into your business operations. Together, we can make a positive impact in the business world while honoring God in all that we do.
Join me on social media to stay connected and be part of the community of Christian business owners committed to operating with integrity and honoring God in their businesses. Together, we can make a difference and inspire others to follow in our footsteps.
We'd Be Honored if You Shared This With Your Crowd!