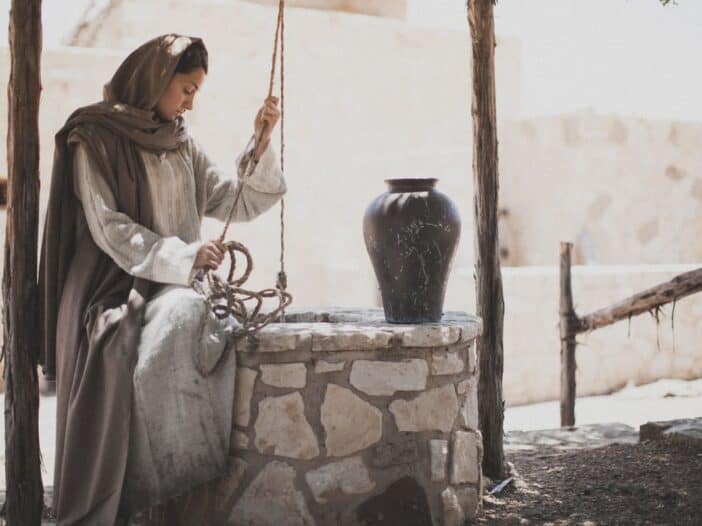 We'd Be Honored if You Shared This With Your Crowd!
Learn how to take inspiration from Moses when venturing into new markets
Gain insight into the importance of connecting with the local culture and how to establish strong relationships
Discover the rewards of faith and humility in the journey of business expansion and growth - and read on to learn more!
Are you a Christian business owner looking to improve your public witness for Christ through your business's presence in the community without compromising your core values or having to hire people that don't have a good cultural fit in your organization? If so, this blog post is a must-read. Take inspiration from Moses at the well to step out confidently into new markets, knowing that God is with you every step of the way. Discover how to form mutually beneficial relationships, build a strong foundation, and unlock the door to remarkable opportunities - keep reading to find out more!
In Exodus 2:15-20, we find Moses sitting by the well, focused on what is essential for survival - water. It appears that he strategically positions himself by the well because he knows that someone from the local community will eventually come by. He not only yearned for sustenance but also for relationships, recognizing the importance of connecting with others.
Have you ever felt like Moses, stepping out in faith to leave behind what is familiar and venture into the unknown to make a living or expand your business? Going into new territories can be daunting, especially when you lack existing relationships, knowledge of the local culture, and a support network. But just like Moses, you can overcome these obstacles and establish a strong foundation.
When entering new markets or territories, it's crucial to pay attention to your immediate needs and go where others congregate. To meet the locals, you must discover where they hang out - whether it's networking meetings, venues, churches, or community centers. There are countless options, but you have to take the initiative and step out of your comfort zone; you can no longer rely on the safety of your home.
By humbly approaching unknown and foreign cultures and communities, you open yourself up to receiving the support you need. Moreover, you begin to develop a genuine appreciation for the lives they lead. It's an opportunity to form mutually beneficial relationships where you can provide assistance while also receiving help in return. However, it's crucial to check your ego at the door. When you do, be prepared for incredible miracles that God will send your way.
Expanding into new markets requires courage, perseverance, and a willingness to learn from others. Just as Moses patiently waited by the well for the locals to pass, you must invest time and effort into building relationships and understanding the cultural nuances of your new surroundings. Embrace the challenges and uncertainties, knowing that, through faith and humility, you will unlock the door to remarkable opportunities.
Christian business owners, take courage and follow in the footsteps of Moses at the well: step out in faith into new markets and seek the support of others. Invest the time and effort to build relationships and understand the cultural nuances of your new surroundings, and watch with excitement as God works divine miracles and opens up remarkable opportunities for you. Don't wait any longer - take action now and experience the success and growth that comes with expanding your business.
Step out confidently into new markets, knowing that God is with you every step of the way. Discover the secrets of using your business to share the Gospel with your customers, clients, and employees. Download our free cheat sheet today and get started!

Unleash the Power of God's Blessings in Your Business with Bradley Waldrop – A True Authority in Business Integrity Matters
As a founding board member of Jacob's House and The Joseph Initiative, a steering committee member for University of California, Riverside's A.Gary Anderson Graduate School of Management, and the winner of the fastest growing small business inside a leading international professional services business, I have the knowledge and experience to help you navigate the challenges of business integrity matters. My role as an author, small group study leader, change agent, and non-profit board member, along with my past experience as a men's ministry director and successful business leader, uniquely qualifies me to help Christian business owners honor and glorify God in their businesses.
It's time to take your business to the next level by aligning your goals with God's blessings and honoring Him through your business practices. I will inspire you to tap into the power of God's blessings and provide you with practical strategies to integrate faith-based principles into your business operations. Together, we can make a positive impact in the business world while honoring God in all that we do.
Join me on social media to stay connected and be part of the community of Christian business owners committed to operating with integrity and honoring God in their businesses. Together, we can make a difference and inspire others to follow in our footsteps.
We'd Be Honored if You Shared This With Your Crowd!