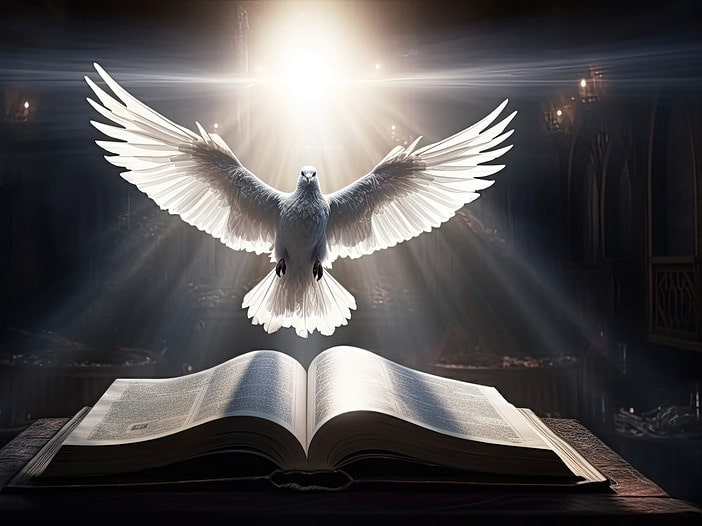 We'd Be Honored if You Shared This With Your Crowd!
Learn how to recognize and reject flawed worldviews in the workplace.
Discover how to bring a glimpse of God's kingdom to your workplace.
Uncover the transformative power of God's love and forgiveness.
Read on for the whole story!
Are you a Christian business owner who is looking for new ways to foster strong and meaningful relationships with co-workers, employees, customers, vendors, and business partners, while still upholding your faith? If so, you won't want to miss this blog post! Here, we explore the idea that our sinful natures can be redeemed through God's love, and how that knowledge can help us bring joy and light to our workplaces and beyond. Keep reading to uncover the hope and redemption that comes with understanding our need for a Savior, and the power of sharing our testimony.
When reading Genesis 6:5 (The Creation Era), it's hard to ignore the gravity of the statement made about the sinful nature of mankind. The words "every intent" and "only evil continually" paint a bleak picture, but as sinners, we can understand how easily our hearts are turned towards darkness. It's alarming to see how our actions continually break the heart of God, but despite this, He made the ultimate sacrifice by giving His son to reconcile us to Him once again.
Applying this understanding to our work, we must acknowledge that the corporate world has been influenced by the idea of creating a culture that aligns with Maslow's hierarchy of needs. However, it's important to recognize that this hierarchy is not in line with biblical teachings and was actually developed by an atheist. We must be cautious about blindly following this secular viewpoint and instead strive to align ourselves with God's worldview and remain within His will.
But there is hope in recognizing our sinful nature. In fact, it is precisely because God knows and understands our weaknesses that the sacrifice of Christ holds such profound meaning. The overwhelming love that God has for us is evident in this act, and when we truly grasp its power, we can't help but share our testimony. Whether we hold a high-position or play a supporting role at work, our personal experience of God's grace can serve as a light that opens hearts to the message of the Gospel.
In a world filled with darkness and brokenness, it is crucial for us to remember that we are not alone in our sinful nature. God's love and sacrifice offer hope and redemption, enabling us to be a beacon of light in our workplace. By staying true to His teachings and sharing our testimonies, we can bring a glimpse of God's kingdom to those we encounter.
Despite our sinful nature, God has provided us with hope and redemption through the ultimate sacrifice of sending His son. As Christians, we are called to reject the flawed worldviews of the world and instead strive to align ourselves with God's teachings. By doing so, we can be a beacon of light in our workplace, sharing our testimony and showing the world the transformative power of God's love and forgiveness. The time is now for Christian business owners to take action and let their light shine so that others may come to know the grace and hope of God.
Are you a Christian business owner struggling to stay true to your faith in the workplace? Take a step in the right direction and join the Business Integrity Matters online community at https://businessintegritymatters.com/membership-signup/. It's time to stand up for your beliefs and be a beacon of light in the corporate world.

Unleash the Power of God's Blessings in Your Business with Bradley Waldrop – A True Authority in Business Integrity Matters
As a founding board member of Jacob's House and The Joseph Initiative, a steering committee member for University of California, Riverside's A.Gary Anderson Graduate School of Management, and the winner of the fastest growing small business inside a leading international professional services business, I have the knowledge and experience to help you navigate the challenges of business integrity matters. My role as an author, small group study leader, change agent, and non-profit board member, along with my past experience as a men's ministry director and successful business leader, uniquely qualifies me to help Christian business owners honor and glorify God in their businesses.
It's time to take your business to the next level by aligning your goals with God's blessings and honoring Him through your business practices. I will inspire you to tap into the power of God's blessings and provide you with practical strategies to integrate faith-based principles into your business operations. Together, we can make a positive impact in the business world while honoring God in all that we do.
Join me on social media to stay connected and be part of the community of Christian business owners committed to operating with integrity and honoring God in their businesses. Together, we can make a difference and inspire others to follow in our footsteps.
We'd Be Honored if You Shared This With Your Crowd!